Teotihuacan and Basilica of our lady of Guadalupe.
*Prices and conditions are subject to change.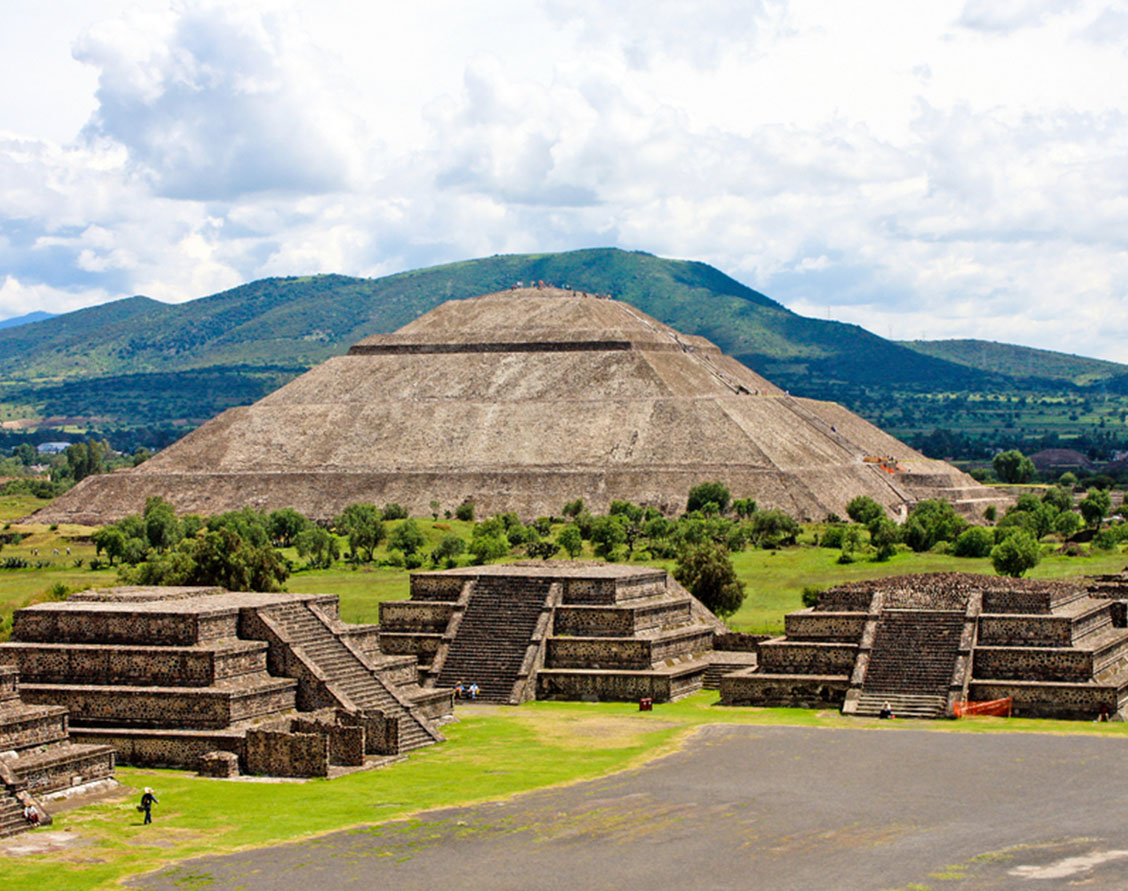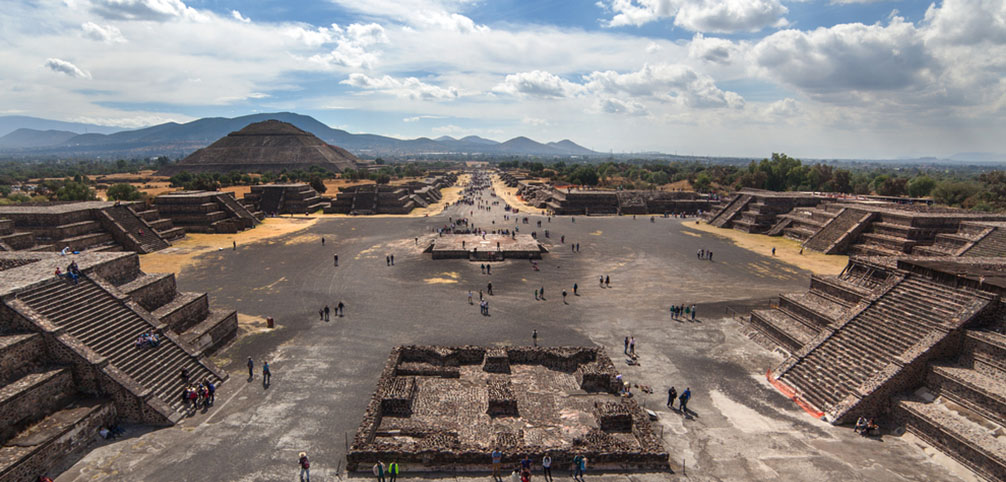 Admire the sky changing colour as the sun sets while looking over the vast site which makes up Teotihuacan.
The tour begins around 9:00 am, the first stop will be a panoramic visit in Tlatelolco known as "square of the three cultures". The second stop will be a craft workshop to learn about the pulque process, the looms, and the work with obsidian and silver. We will continue to Teotihuacan: Temple of Quetzalcóatl and the colossal pyramids of the sun and the moon, with the help of the expert guide we will understand everything about this magical place.
A stop will be made to pick up food and take a break. We return to Mexico City for our last stop at the Basilica of Guadalupe with a full explanation of its history, architecture and the importance of this place internationally.
**This itinerary may change
Entrance to Teotihuacan

Round trip transport from meeting point

Bilingual Guide
Availability and duration
Duration of the experience: approximately 8 hours
Monday to Sunday from 9:00 a.m. to 5:30 p.m.
Wear comfortable clothes with appropriate footwear.
We recommend you take sunscreen a hat, sunglasses, an umbrella or rain jacket during rainy season, cash and/or card for tips and personal expenses.
Try not to drink alcohol before the tour and get a good night's sleep the night before!
It is recommended to arrive 10 minutes early and there will only be a 10 minute tolerance after the scheduled time.
Any cancellation must be directly with the operator 48 hours in advance, otherwise the experience will be taken as lived.