Tour of the Tonaltongo Grottos
*Prices and conditions are subject to change.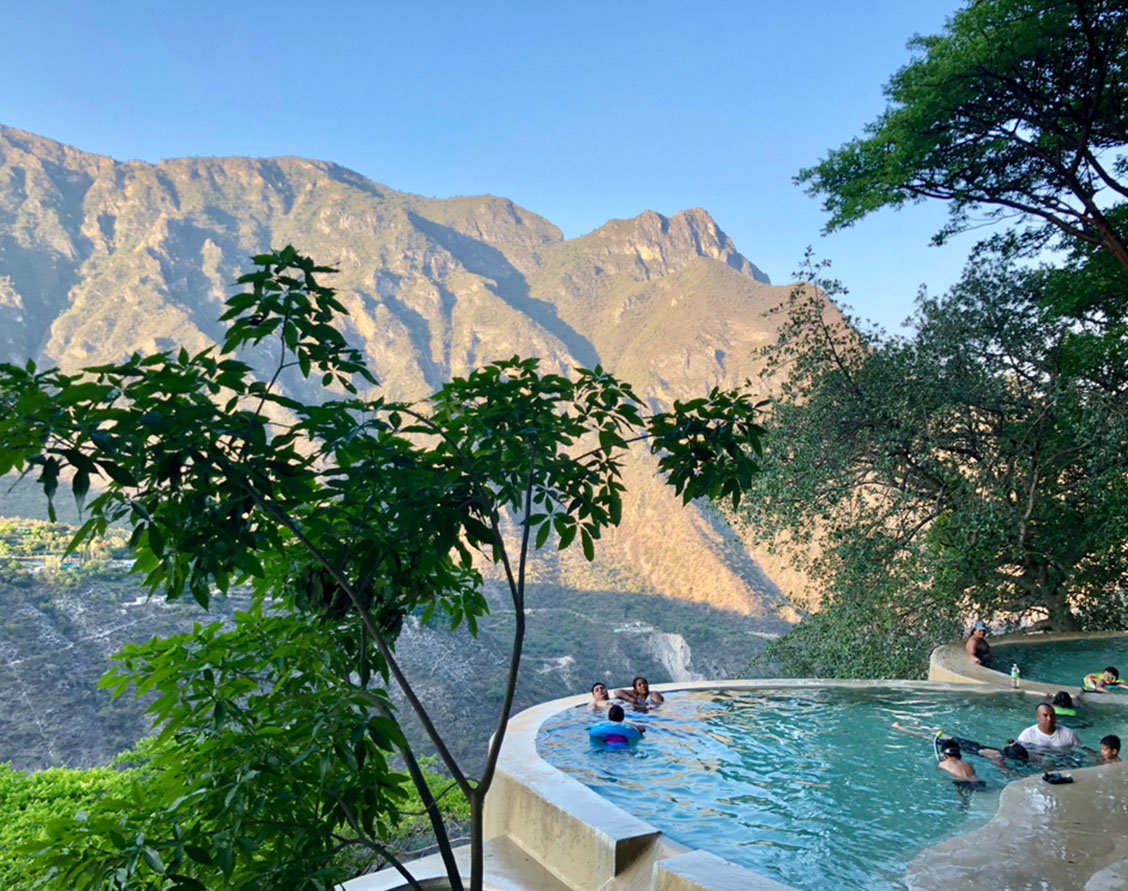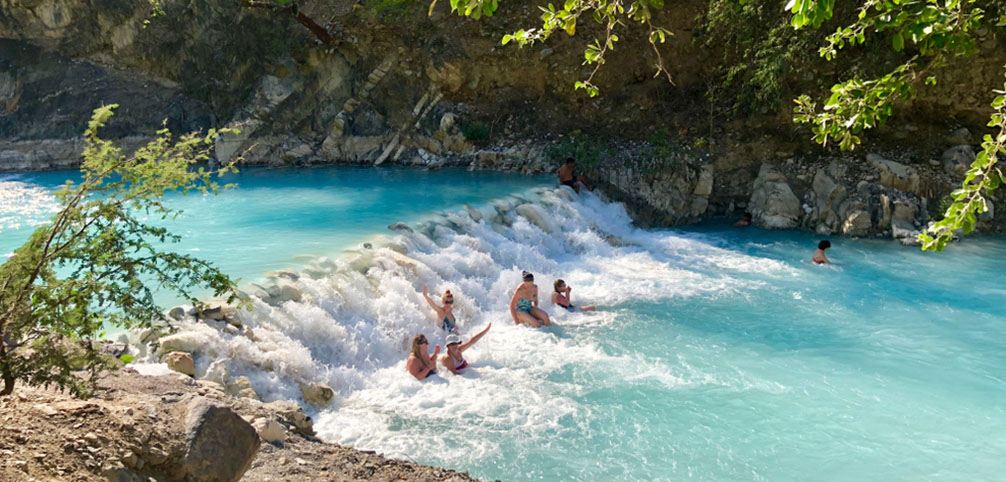 Have an incredible day at this ecotourism park in the north of the State of Hidalgo.
A mere 3 hours away from Mexico City, you can enjoy the natural beauty of the Tolantongo Grottoes. It's breathtaking landscape will make you feel laid back and relaxed.
You will see awe-inspiring sights such as the steam tunnel and its natural springs. You'll feel like you're in a sauna or steam room! You'll also be able to enjoy the natural pools, its paths and waterfalls and much more!
The park is divided into two areas: Hidden Paradise and The Grotto. The distance between them is approximately 2 km. But do not fear! There are vans communicating one side to the other to provide easy transportation.
You'll enjoy a wonderful day in company of family or friends.

The park is 100% family friendly.

You'll chill in the natural thermal baths.
Round-trip transport from the meeting point in Mexico City

Entrance to the Tolantongo Grottoes
What does it not include?
Availability and duration
This experience lasts approximately 13 hours
Saturday 7:00 hrs. – 21:30 hrs.

Sunday 7:00 hrs. – 21:30 hrs.
Wear comfortable clothes with appropriate footwear.
We recommend you take a swimming costume, towel, sunscreen a hat, sunglasses, an umbrella or rain jacket during rainy season, cash and/or card for tips and personal expenses.
Meeting point: Sevilla metro station. Address: Observatorio on Calle Toledo at 6.30 hrs.
Book beforehand. Subject to availability.
Prices, descriptions and details of this product are subject to change.
For any change in the date of your experience please call the number at the bottom of your booking at least 48 hours prior to departure or you won't have a refund.
Booking times:
Monday to friday from 9:00am to 6:00pm
The following activities may interest you ——